Seven

tips

on

how

to

run

a

successful

Hotel

Website

Design.
A successful hotel website design is obviously the objective of every small to medium size hotel across the UK, the EU and beyond. Indeed, the ability to not only grow your occupancy rate via your own Hotel Website, but to also reduce commissions costs via accepting direct bookings must be the objective of many if not all small to medium sized hotels in business today.
Travellers' behaviours have changed significantly over the years. Indeed, today most people now book their flights directly online, car hire directly with the rental firm and more often than not they also reserve their hotel booking separately from their flights. Indeed, OTA such a Booking.com, Expedia and Hotels.com have seen their revenues grow year on year suggesting the industry is still strong and in actual fact has further room to grow even further.
"Hotels need to make the most of this opportunity"
Certainly, when we look at the state of hotel website bookings recently you could argue that the last few years has in effect created a spring board for many different types of tourism. Indeed, specifically as a consequence of the end of the Covid Pandemic and years spent in lock downs. Especially as the general public has once more started to reached out for their passports and dust down those travel suitcases. Besides, you get the impression many feel they have to make up for lost time, and finally make good on all those travel plans that were placed on hold due to the travel restrictions. So, you see, today, small to medium sized Hotels need to make the best of this opportunity. Moreover, they need to make up for all the lost revenue and business that was created by the pandemic in the first place. And a tailored Hotel Website designed solely around the Hotels needs is the perfect tool to capitalise on the current up take of travelling once more.
Follow these simple but very important points and you will gain a significant advantage over your competitors and place your hotel in the best possible position for success.
This might sound obvious but you really need to Invest in a quality website design that is easy to navigate, easy to use and fully responsive to a variety of screen sizes. From Widescreen Desktops to hand held mobiles.

I have lost count of how many outdated hotel website designs are still currently in use. In fact, it makes me so sad because, not only do I know that they have so much more to offer. They represent so much more than they seem to be. However, the potential client does not know this, and they will make an informed decision based on their first impression.

Saying this I want us to try an exercise. I want you to take a look at your own hotel website and place yourself in the eyes and mind of your target audience. For instance, does your hotel website convey the confidence and professionalism that you want to portray. Have you used the correct font. Indeed, have you thought about your website colours. An example would be a rural country retreat would use browns and greens compared to a sea side hotel that would use blues and whites.
"Navigation with your target audience in mind"
Moreover, have you specifically designed the website navigation with your target audience in mind. For example, if you have an elderly client profile maybe you need bigger, easier to use call to action buttons with a more classic style throughout. As opposed to a younger target audience which is much more persuaded by a sleek modern design with plenty of website interaction options available to click though.

In summary, design is so important. Indeed, it is far more than just a pretty picture. From how we prefer our clients to communicate to which clients we are trying to attract. The correct design will set you up for success.
Make

sure

your

website

looks

professional,

is

responsive

to

mobiles

and

a

variety

of

different

screen

sizes.
Responsive Web Design will increase the enjoyment of your website. however more importantly is crucial for Google's Algorithm. Web Design Introduction
Optimize

your

website

copyright

for

search

engines.

Utilize

SEO

tactics

to

ensure

that

your

website

appears

in

search

engine

results

for

relevant

keywords.
SEO is not a responsive as Pay per click. Indeed, you will have to wait a little longer before you see any results. However, the wait will be worth it. SEO Introduction
This is a must. Indeed, the holy grail every hotel website is trying to achieve. To be found on a search and to be able to communicate your message successfully, there are some simple rules that you need to follow.

Indeed, it might seem simple but taking the time to understand how and what a search engine is looking for when it considers presenting your hotel website to a potential client is a vital part of your website that needs to be understood. You see, with all the artificial intelligence in the world we are still not at a stage where A.I. can think for itself. Indeed, artificial Intelligence needs hints or clues as to what you are trying to say in your website. Not to mention the Keywords you are trying to be found for. Hence, we need to follow some rules.
"Artificial Intelligence needs hints or clues"
As an example, this page you are reading now has a keyword it is trying to highlight. Can you guess what it is? (Answer at the very end of the blog) in fact, gone are the days were stuffing your key words as many times as possible was a successful strategy. Or even hiding keywords behind photos. Rightly so this has been eliminated and today is a practice that can cost you dearly. Especially with your algorithm score.
Who doesn't use some form of social media? Be it Facebook, Instagram TikTok or even linked in. In actual fact it is important to understand social media and how it relates to your target audience. Furthermore, you need to identify your preferred social media platform and make sure your hotel website design reflects this.
"if we look at say 15 years in the future you might even need to start taking TikTok seriously!"
For example, if your target audience is your 40-year-old then the social media platform you need to concentrate more on would be Facebook. However, the alternative would be if your target audience was mid-twenties then the social media platform you should concentrate on would be Instagram. Finally, even if we look say 15 years in the future you might even need to start taking TikTok seriously. Hence your Social media platforms and strategy needs to be flexible. Not only to your target audience. But also, to any new social platforms that will evolve in the future.

Finally, we also need to integrate our social platforms with our Hotel Website design. This was not only can we receive direct bookings via our website. But we should also arrange it so that clients can book your hotel rooms directly via your social media platform.
Develop

a

content

marketing

strategy

to

promote

your

hotel

website

design.

Use

social

media

and

other

digital

platforms

to

build

your

brand.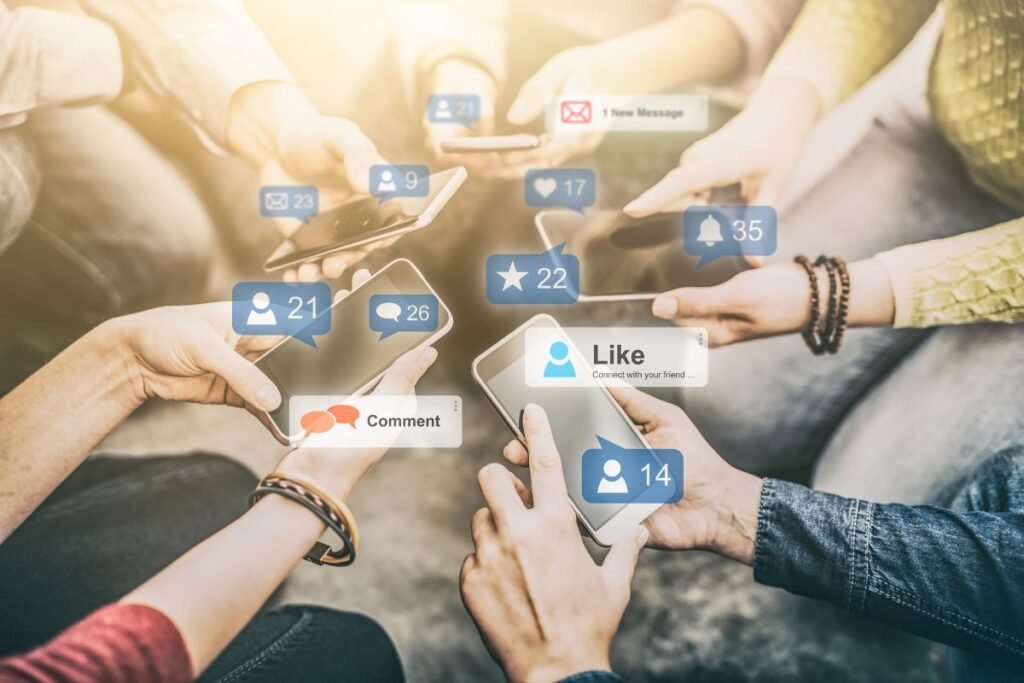 A perfect social media strategy needs to identify which platform your clients are most prominent on. The Tools we use
Offer

special

deals

and

discounts

to

attract

customers.

From

a

loyalty

program

to

special

offers.

Moreover,

make

sure

your

hotel

website

design

can

accept,

take

payments

and

automatically

update

the

diary

for

all

OTA's.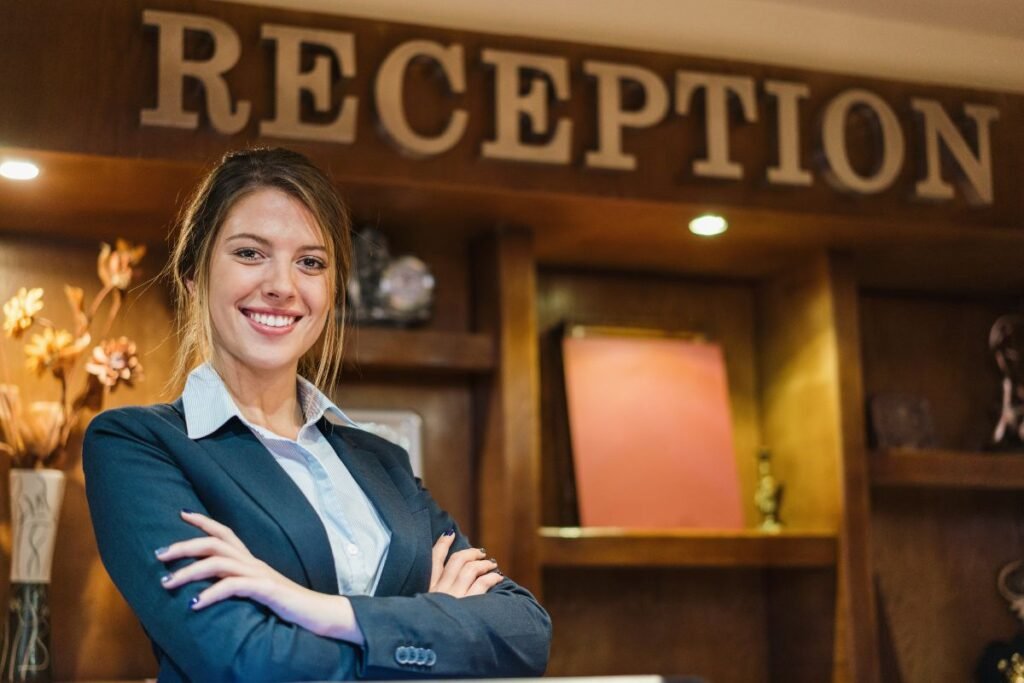 Keep your future guests engaged with your business. Create a promotion campaign that encourages not only returning guests. But also friends and family to visit.
It is often said that gaining a new customer is 4 times more expensive than retaining an existing customer. In fact, this rings true on so many levels. Customer loyalty is the ultimate tribute. Indeed, there is nothing more encouraging than welcoming a repeat customer. Not only does it reaffirm that you know what you are doing but it also gives reason to all your hard work.

Therefore, we need to attract new customers using special promotions. Such as 2 nights for 3 or even discount percentages for minimum stays. And how knows, maybe a free bottle of wine at dinner. Which ever you choose, the important thing to remember is that you are making the client feel wanted. Indeed, valued.
"You want your hotel website design to simultaneously cross reference your hotel availability across all available platforms"
Furthermore, having a system in place that automates your discounts and promotions will help tremendously. You see, we need to automate our hotel website design to our advantage. Moreover, we need to think of our website as our silent, but loyal employee that is always there for the customer. Answering any questions and automatically trying to convert the query into an actual booking.

Above all, you want your hotel website design to cross reference your hotel availability across all available platforms. Whether Booking.com, Expedia or Hotels.com. in fact, you want clients to be able to book direct whilst you are sure there will be no double bookings.

This will alleviate so much stress and greatly reduce problems. Moreover, it will enable you to concentrate on your customers and not laborious admin tasks that at times can be difficult to do and easy to get wrong.
Again, another obvious detail. However once more I cannot stress how often I see old, out of focus photography showcasing a hotel or even the location. In fact, taking interesting, engaging pictures do not need any fancy camera equipment. Even with a reasonably good mobile phone you should be able to take incredible photographs that will engage your audience and make them curious to find out more.
"Engaging pictures do not need any fancy camera equipment"
So, whether we are talking about a better angle. Or perhaps you had to go fetch a ladder to get a better view. Additionally, maybe you had to reposition objects, and people or even wait for the right sun exposure. Whatever it is that you had to do. You MUST have good-quality photography on your hotel website design. However, we are not talking about resolution. We are talking about composition. Big difference. Make the photos interesting and unique. More importantly, be creative with your photography. Indeed, think composition rather than resolution, and don't be afraid to experiment. Let the pictures tell a story. In time, you will see how they will repay you with you interest.
Display

your

hotel

in

the

best

possible

way.

Either

via

photography

or

videography.
You don't need expensive photography equipment to make a photograph look engaging. in fact, think of the context and try to make the picture tell a story. (for example, this farm Hotel located in Italy) il-Casaletto
Use

your

knowledge

to

gain

more

bookings.

Create

events

or

highlight

local

events.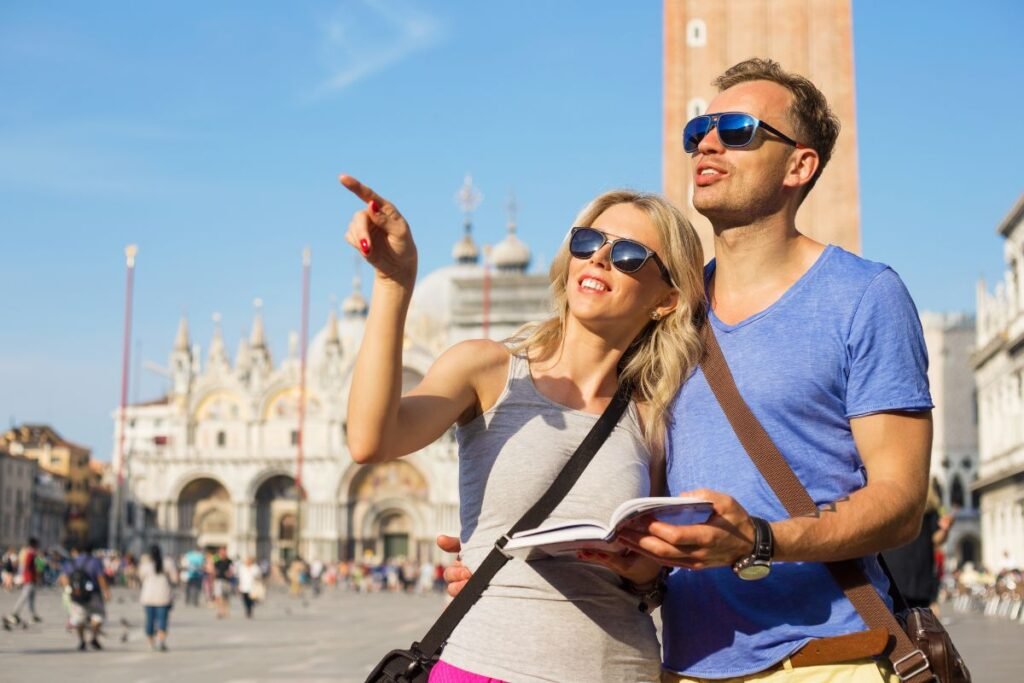 Guide your guests to the best locations which are near and around your Hotel. Indeed, this will create a huge amount of trust and almost guarantee you not only a loyal customer but also a great review.
This is so important. Ultimately your hotel website design should not only have a diary of local events, highlighting interesting dates to visit. But also, it should hold information on local history and even other local points of interest. Such as museums, restaurants, architecture or even outdoor activities.
"Become the hotel website with a lot of authority in your area"
Therefore, whether historical or scenic, you need to realise you are your customers expert guide for everything local to your hotel. In fact, you should be an expert in your local area, full of recommendations and things for your customer to go and do. Whether its sunny or rainy. Or whether they have accompanying children or not. Moreover, once you have this knowledge you should write about it. Create a Blog page like this one. Giving customers not only the reason why they should stay at your hotel. But when might be the best time to come depending on their induvial interests.

Like this, not only will you create more visibility online via online searches. But you will also be regarded as a hotel website with a lot of authority in your area. Which Google LOVES!
Yes, that is right. You see people buy into people. In fact, people want to buy something they can relate to. In fact, if you can make your hotel website design personal you are on the right track. Maybe, it's a story about the location, the building, the people that work there or maybe even the animals that are with you at the hotel. Which ever one it is. You must find a way to sell a story to your client. Indeed, once they see your story and what you stand for, they can see themselves alongside you. Furthermore, they can actually see themselves wanting to be part of your story.
Make

your

hotel

website

design

engaging

by

letting

your

website

tell

a

story!
You don't need expensive photography equipment to make a photograph look engaging. in fact, think of the context and try to make the picture tell a story. Booking.com Profile for il Casaletto
In conclusion, your Hotel Website design should be interesting, engaging, and informative. It needs to do all these things and more. Additionally, you need to remember that Rome as they say was not built in one day. So, you need a lot of perseverance, motivation, and self-belief. But this could almost be a completely new Blog on business psychology which we won't get into today. 
Ultimately following these tips, and you will create not only an effective online hotel website design. But also, a lead-generating machine capable of keeping you busy all year round.  Either way, we want the best for you, your family, and your business.
If you need help or you would like to find out more about our services, please don't hesitate to contact us. Either via the international phone numbers available or simply fill in our FREE CONSULTATION form and we will be very happy to have an informal chat with you about what, or how we could help you. 
So Good luck, stay strong, stay positive, and most importantly believe.